"Thank you for a venue that allows us to show our work (for some of us time, and time again) I don't think I could have made the progress I have over the last 18 months without the chances Metal + Smith has afforded me."
-Heavenly Vices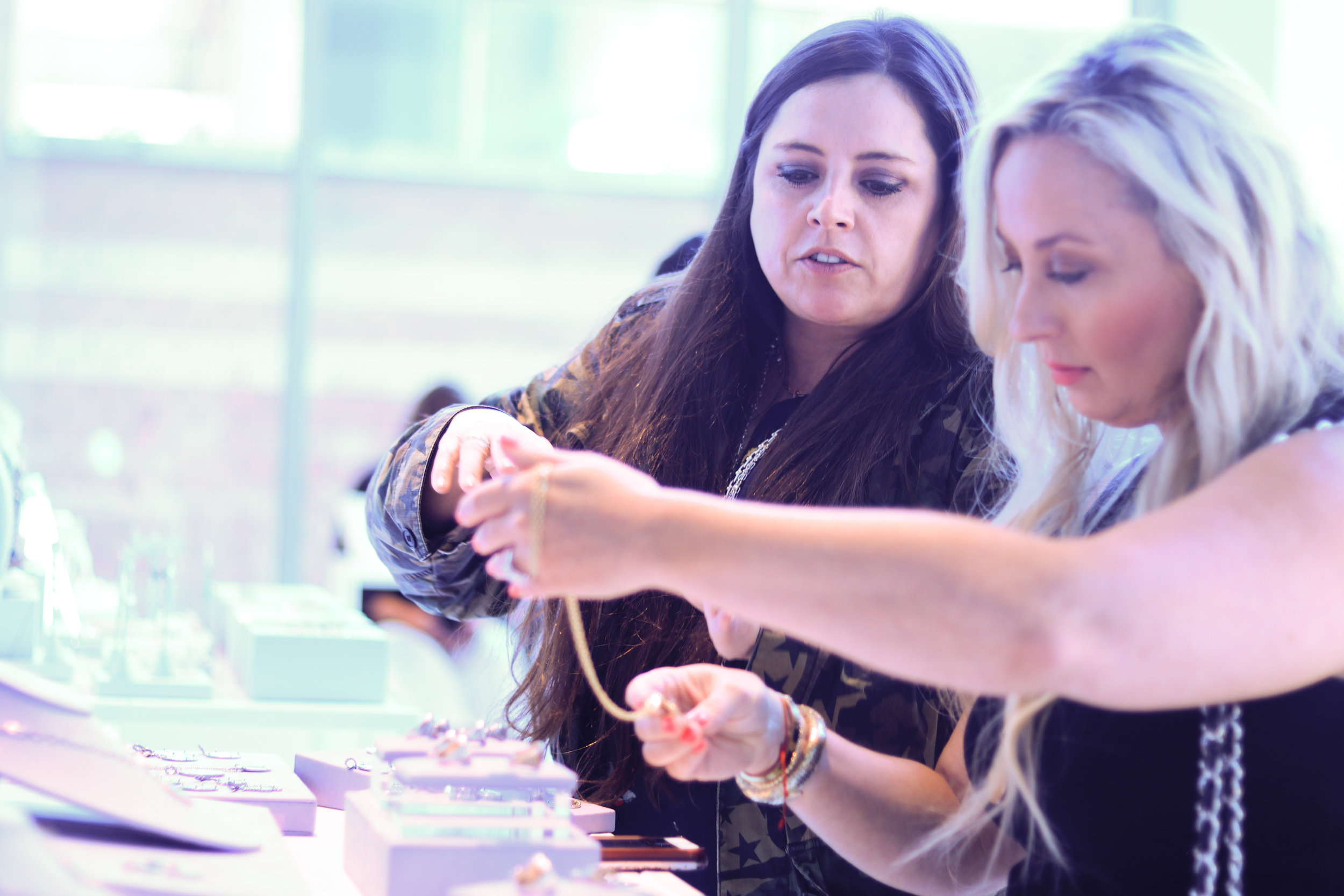 "This show is filled with iincredibly kind, talented, and fun people - I'm honored to be a part! The exposure and relationships from this show allows me time the rest of the year to be a mother, wife, AND jewelry designer."
-Kara Strope Designs
"What an absolutely beautiful space you created so that each and every designer could shine. A heart felt thank you for all of your faith, trust, and encouragement. A Great Show!"
-JILL GARBER COUTURE
"Thank you Metal and Smith for creating a space for emerging designers. This was honestly an event I thought I'd apply for "one day" when I'm "ready" but now I'm realizing that if you wait until you feel ready, you probably waited too long. Sometimes its best to jump right in and figure it out as you go."
-YU MONO DESIGN
"Had an absolutely wonderful time at the notatradeshow. I met so many lovely people. It was truly an honor to be part of this MOVEMENT because that is truly what it was.Thank you for doing what you do! This is truly the only show I wanted to do and I have been following you guys from the start so it was a dream come true for me to join you!"
-PH Beads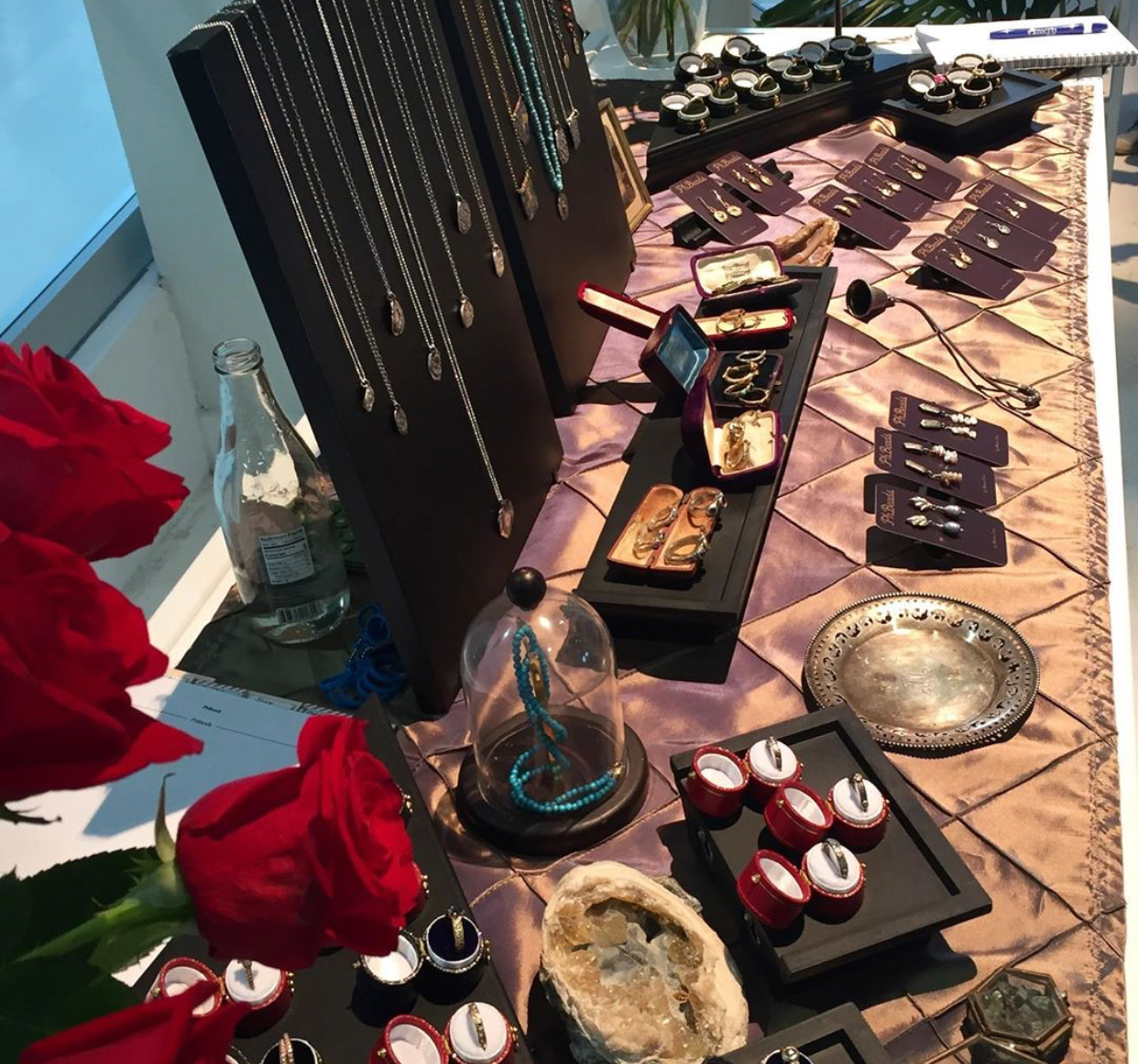 "As a new designer, Metal & Smith provided me with an excellent opportunity to participate in a low pressure, high visibility event. After first Exhibiting in NYC I joined the LA Edit which was held in a beautiful venue, in the perfect neighborhood, for my first exposure to the west coast market. The days were a little long, but Samantha and her team provided everything the vendors needed and made the days seem to pass quickly. I really appreciated the feedback from influencers and buyers and loved the networking opportunity. Meeting other designers and seeing all the talent there was absolutely inspiring! Metal & Smith is a valuable event for designers looking for an alternative to the traditional trade show!"
-Leigh Maxwell Fine Jewelry

Leigh Maxwell Fine Jewelry
"Thanks so much for your help and support these last few months. Metal and Smith was a great opportunity. Not only did I pick up 2 new vendors, but also I have already sold 10 of my one-of-a-kind pieces. Most importantly, I came out of the experience with a much clearer set of goals and plan of action. I entered Metal and Smith knowing that I had much to learn, and I did just that."
-Dru Jewelry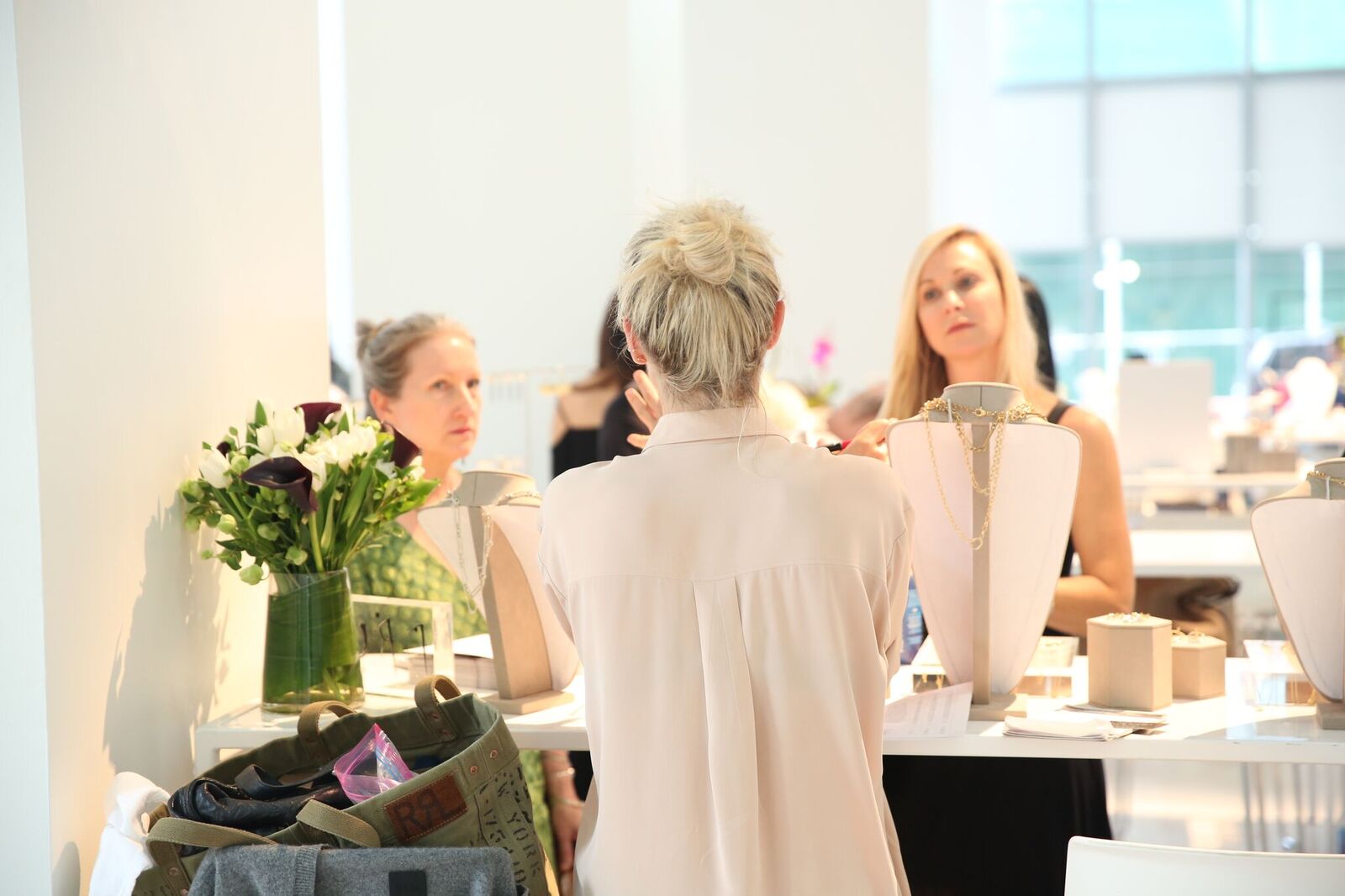 "If you are thinking about exhibiting at Metal & Smith I can give you some perspective having done the event consecutively the first four dates it was held.
M&S has created a beautiful, clean, intimate, and upscale atmosphere for Emerging Designers to be seen. They consistently bring in great stores and media and I appreciate their invitation only versus open door policy. For me its been a perfect place to start/have/continue conversations and sit in like-minded company among fellow independent designers which in itself is refreshing.
I have always been impressed with how transparent, communicative, and welcoming the entire team has been from when I signed on - to event day. They are constantly listening, and looking, and trying new things to make the wholesale experience better.
I hope this helps you make your decision! I am a big fan of the M&S platform and the opportunities they offer to emerging designers. Best of luck!"
-Julie Lamb NY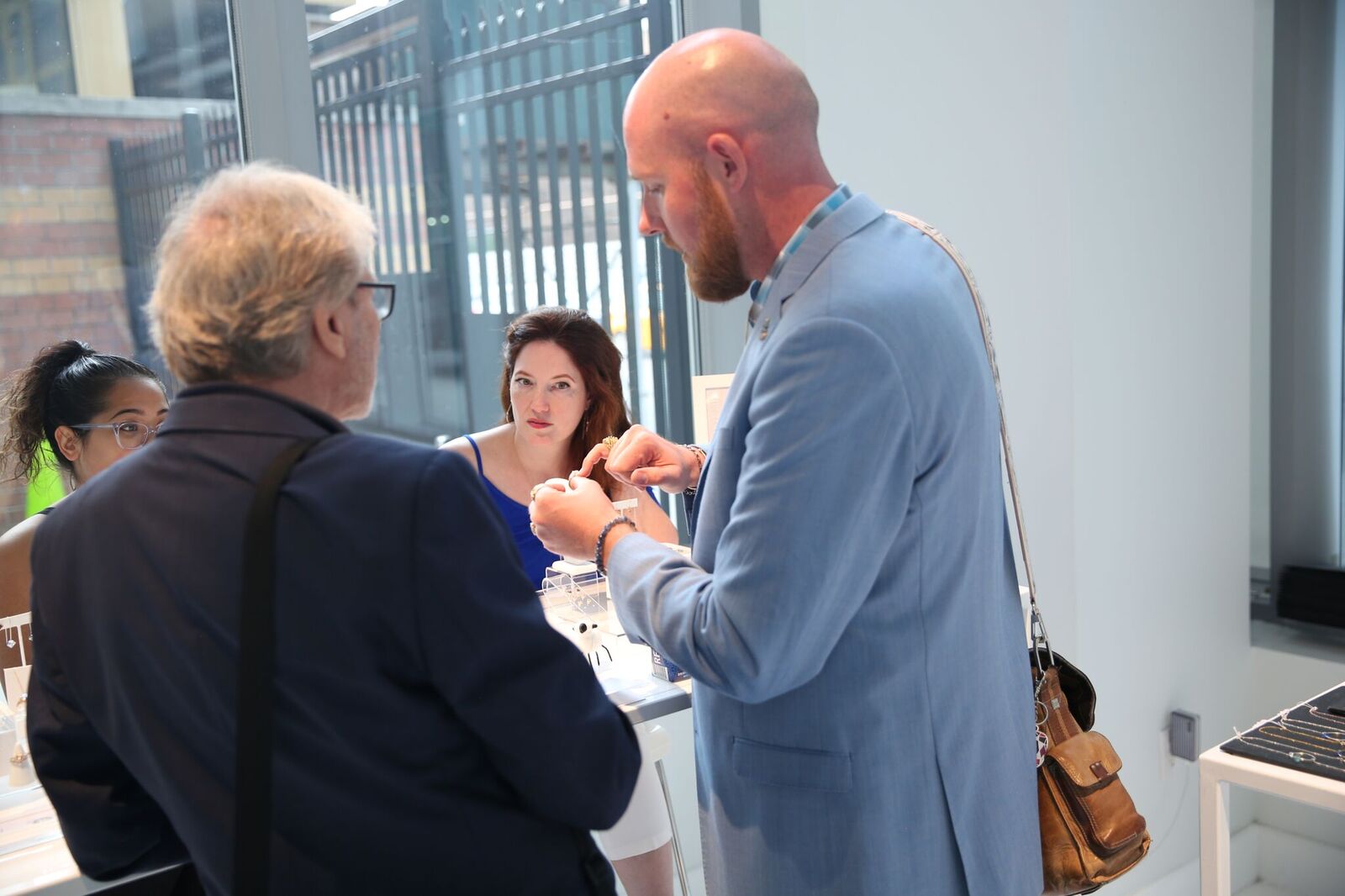 "I have had a wonderful experience exhibiting with Metal and Smith. It was this event that put my collection on the map and the entire team has been so wonderful to me. Than you Metal and Smith for all the incredible opportunities you continue to provide, and your ongoing support in helping promote and inspire so many in the industry"
-Loriann Jewelry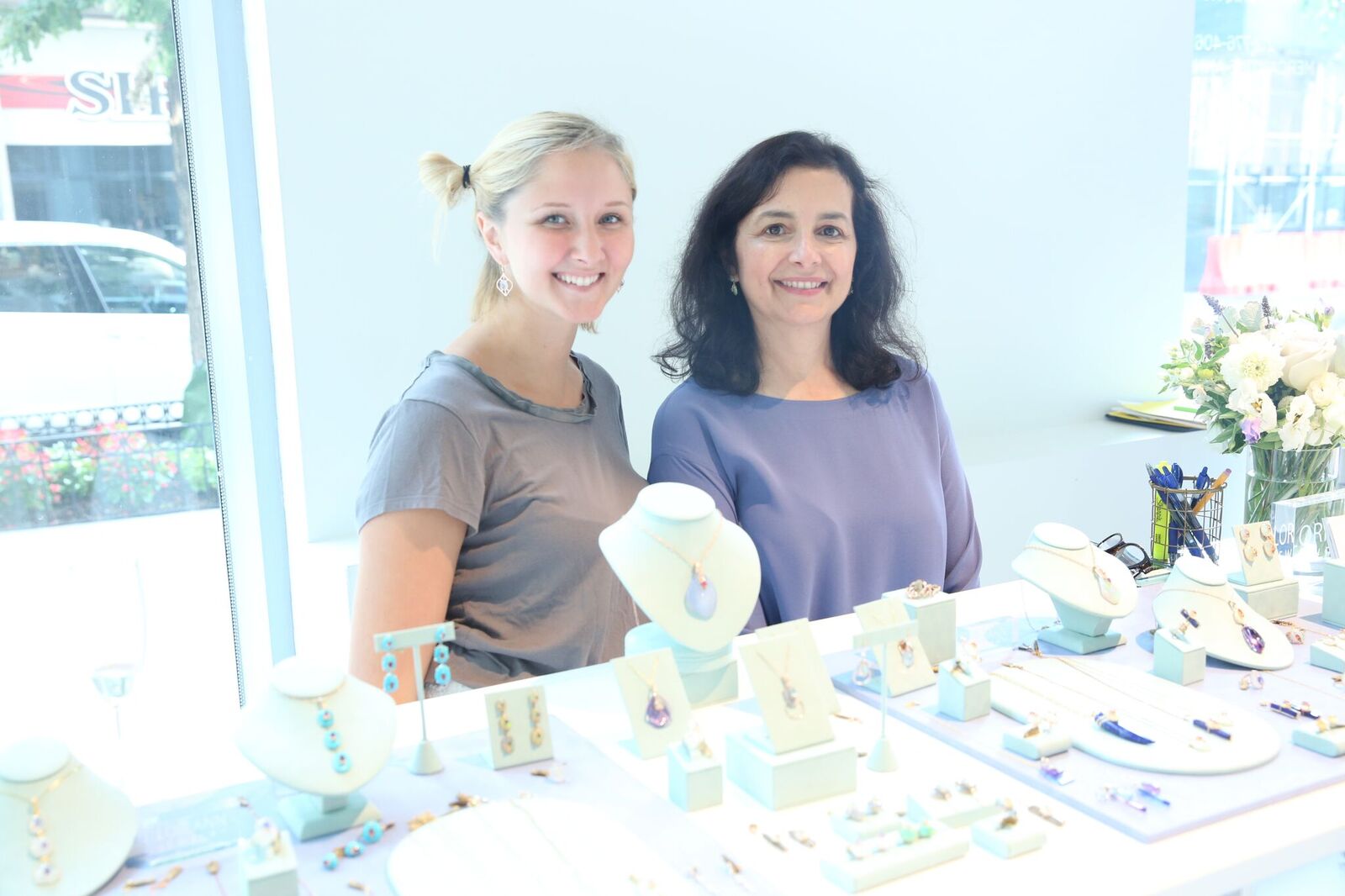 "As an emerging designer in the important building stages of your career I feel it is necessary to explore all avenues to get exposure. Metal and Smith was a great way for me to introduce the brand to retailers, stylists and editors. They are always cooking up something creative and are not afraid of testing the waters on new events such as the pop up! I look forward to seeing what they introduce in the near future and will always be open to exploring new avenues with the changing tides of the jewelry business."
-GiGi Ferranti Jewelry
"What I found in Metal and Smith was the perfect platform to introduce my jewelry in a relaxed setting. I appreciate their attention to detail and willingness to help all exhibiting designers and buyers and special guests as well. I always feel welcome and even after doing 5 events always look forward to the next one. The beautiful white space is so inviting and inspires me to want to become better and better with each collection I make. Thank You to all the staff that is always happy and willing to help. "
-Onirikka Fine Jewelry